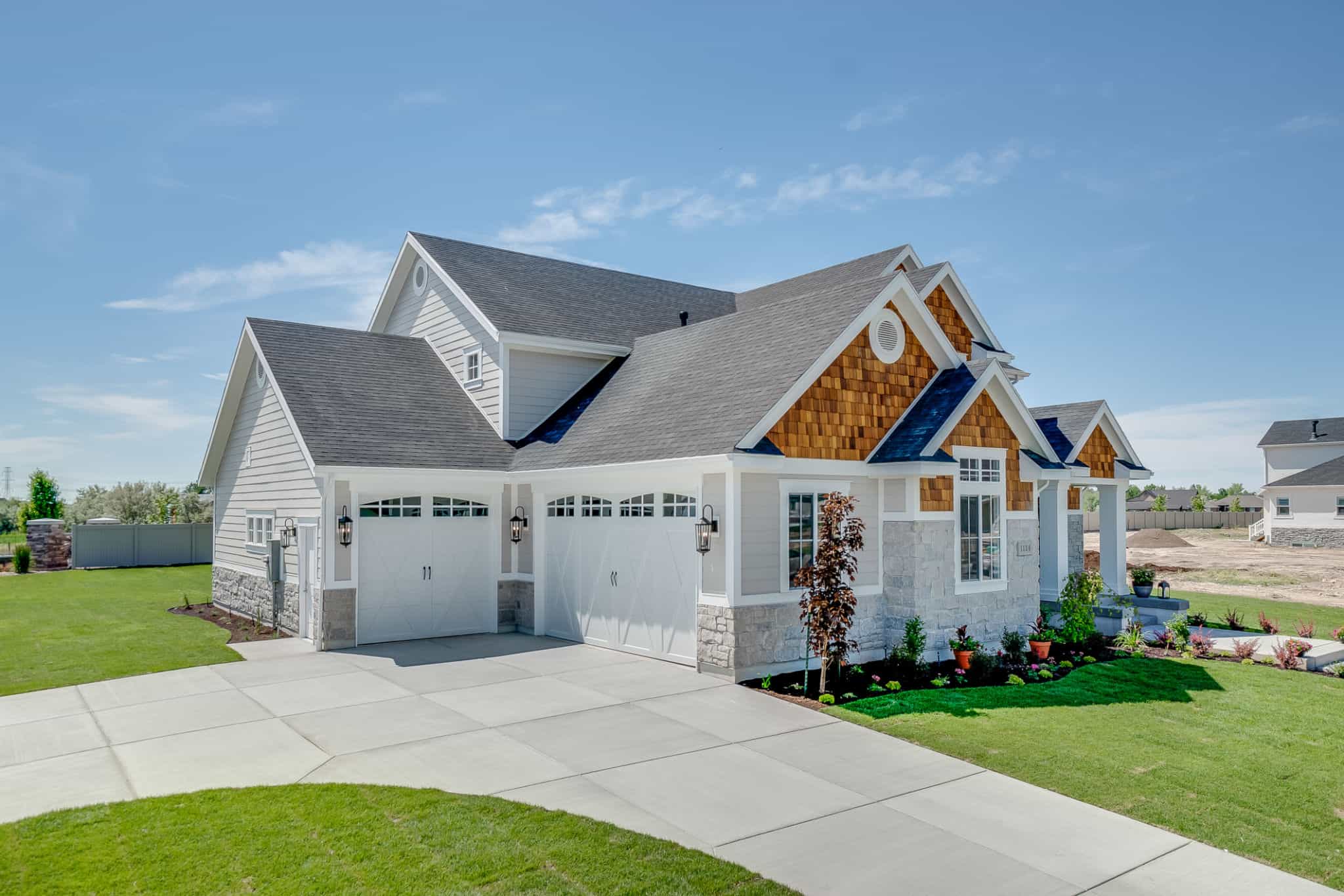 GARAGE DOOR INSTALLATION
OUR GARAGE DOOR INSTALLATION PROCESS
Boys Town Garage Door Repair Co. is a longstanding company that expertly handles garage door maintenance and garage door installation in Omaha, NE. We ensure that your home project does not become a long, arduous process. With our training, warranty, and first-hand experience, we approach garage door installation projects in an efficient manner.

When you work with us we'll conduct the following steps:
From your inquiry, product options, and home assessment to the actual installation and post-garage door repair needs, our professionals will work their best every step of the way.
QUALITY GARAGE DOOR INSTALLATION OMAHA, NE
Boys Town Garage Door Repair Co. provides a wide range of customized garage door installation in Omaha, NE options to keep your garage doors in perfect shape. We offer options made of wood, metal, or composite materials to suit every need.

Whether you are leaning toward contemporary garage doors or classic carriage doors, getting the right style results in a stunning exterior impact.

If you already have an idea of what type of new garage doors to install on your property, or want expert advice, you may contact us. Our garage door service will inform you of modern features, network connectivity, and security upgrades. Omaha, NE residents can enjoy the latest and timeless garage door options!
ALL YOUR GARAGE DOOR SERVICE NEEDS
Boys Town Garage Door Repair Co. is the local expert for garage door repairs and garage door installation in Omaha, NE. We provide efficient work to homes and businesses in the area and in the surrounding communities. With precision tools and access to the best brands, we will build the best garage doors for your property. In addition, our technicians have a wide variety of knowledge about all makes and models, so you can feel confident you'll find the right door for your home.

We realize too that time is valuable – which is why we complete our services as efficiently as possible so you can get back to more important matters in your day-to-day. Our licensed and insured services make it possible to install your new garage doors in a matter of hours. We commit to arriving on time, completing the job in a timely fashion, and giving you honest rates. So you can count on us o every project! With our affordable fees, and dedication 24/7, we are your best garage door, repair team. Replace your worn-out garages today!
NEW GARAGE DOORS IN OMAHA, NE
Picking the right garage door style and material can make your space not only visually stunning but also give protection from outside elements. With our variety of options plus full-service garage door repair in Omaha, NE you get to choose what combination of materials and styles can showcase and liven up your home.
We carry garage doors made from wood, aluminum, steel, fiberglass, and wood composite – we let our customers decide which characteristics, textures, and overall look are suitable for their home.
– Aluminum garage doors are lightweight and require easy upkeep;
– Steel garage doors are sturdy and sleek;
– Fiberglass garage doors have excellent insulation properties;
– Wooden garage doors give a timeless warmth and character that increase your home value;
– Wooden composites can mimic wooden texture but are easier to clean and maintain.
With new garage door projects, we customize using smart features, glass inserts options, garage door screens, repainting, and more. With an array of products and accessories, homeowners can elevate their property. Call us today to design your very own unique garage doors.
GET IN TOUCH WITH US
Boys Town Garage Door Repair Co. offers premium but affordable garage door installation and garage door maintenance, We handle garage door installation projects for homes and businesses in Omaha, NE, and the entire Lincoln, NE
We only use high-quality materials for all of our installations to give you peace of mind knowing that your new door is made with the best components available. Everyday wear is all taken care of thanks to our quality garage door procedures. You will not have to worry about rust or decay. We give you some much-needed peace of mind, the kind that comes with knowing that your new garage door can keep functioning in the highest quality.
Our team has the right tools and experience to give you the best garage door for your property. And we are dedicated to being available 24/7 whenever you will call. Replace your worn-out garage doors today!